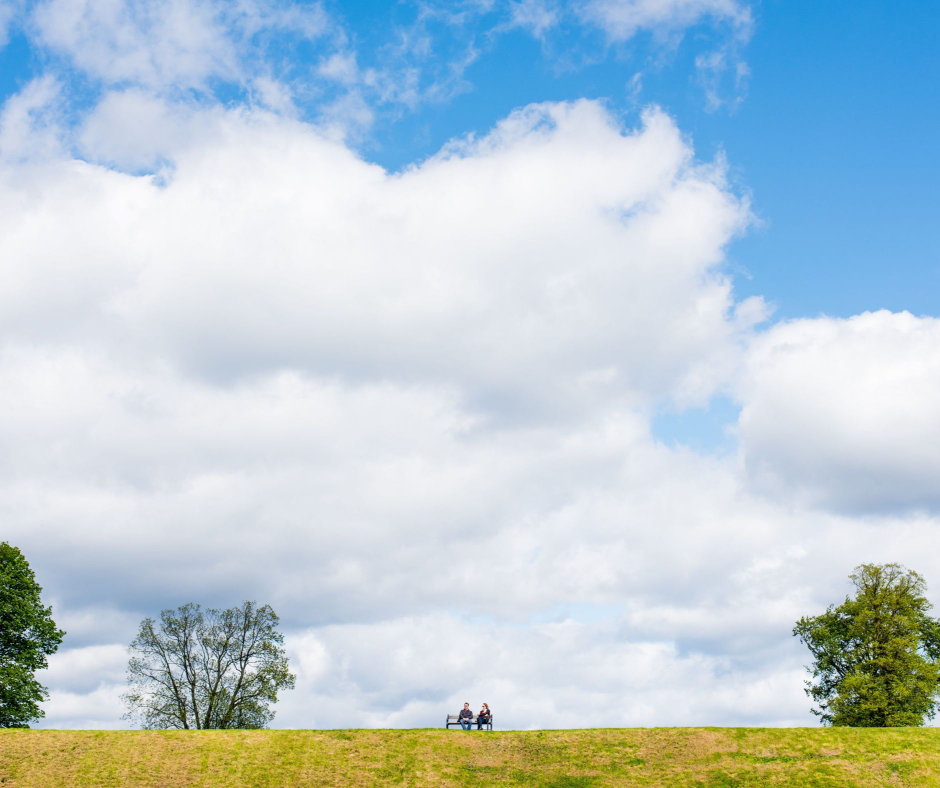 Dear Reader,
Every once in a while, it helps to step back from the things we are most passionate about, and that we are closest to. I have just experienced a time like this with my blog. You may notice that the last time I posted here was for April Fool's Day!
As it turned out, the joke was on me. I wish I could say that I planned it this way all along, but as is sometimes the case in life, this non-writing period evolved somewhat spontaneously.
Sometimes, of course, it is important t be consistent, and push through. On the other hand, there are other times when it is equally important not to push, and to step back from taking action. For me, this has been one of those times.
The week after my April Fool post, I was sitting in Starbucks (where I often write), looking over my ideas – and not feeling it. Some writers are good at getting themselves to feel it when they need to. I can do that myself, sometimes. But not this time. A little voice inside me said "Don't publish something you don't feel good about just for the sake of being consistent."
So I didn't. I have come to recognize that voice, and follow its advice.
I continued to check in, every week, and every week I got the feeling that it was not time to write.
To be sure, April and May have been super busy for me, with consulting, coaching, and a variety of other activities. Also, I have marked the one-year anniversary of having successful open-heart surgery, and one week later, my fifty-seventh birthday. So it was certainly easy for blogging to slip.
But there was more going on than that. I needed to step back, experience life, including some of these milestones, and gain new perspective on my writing, my message, and the work I have to do in the world.
How do you tell the difference, then, between a time to step back in a healthy way, and when you might be procrastinating, struggling with perfectionism, or avoiding an activity altogether?
Step One – be able to recognize your feelings.
Step Two – be able to recognize the source of your feelings.
Step Three – trust your feelings.
You may have a feeling that you don't want to do something. It is important to be fully present with that feeling. Your awareness will help you understand where the feeling is coming from – whether from fear of falling short, or confusion, or overwhelm, or a simple desire to do something else instead.
So, of course, it is also important to be able to recognize each of those root feelings.
Then, you need to trust your inner feeling.
In my case, a big "should" told me that it is always better to be consistent in my blogging schedule, that I'll build a following more quickly that way, that I can't afford to miss a week, that I should be able to just sit and find the motivation to write. But when I sat in Starbucks several weeks ago, I went through my feelings. The ones I kept coming back to were that I hadn't found what I wanted to write about, and that it wasn't the time to write.
The final piece is not to feel guilty about stepping back, even if you do find later that it was due to fear or some other limiting emotion. That is why I am writing today, dear reader, in case my own experience helps you understand and accept that sometimes you need to step back, that it's ok, and that you can learn to discern among negative and positive reasons for stepping back.
When I returned to the blog today, it was with new eyes, and a fresh perspective. As I sit here in Starbucks, with even less time to write than I had that day so many weeks ago, it feels good to write. That tells me I am on the right track!
I honor your loving heart,
John